Uber Rolls Out Updated Safety Features in India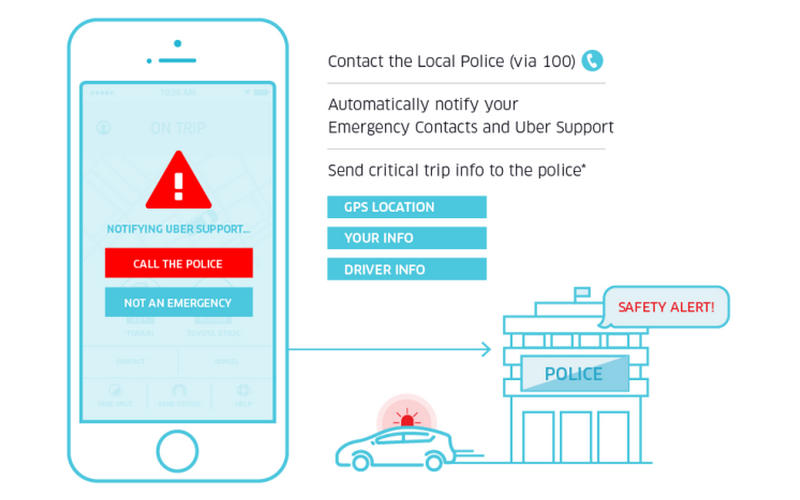 Taxi aggregator Uber on Thursday announced the launch of an all-new Help function, which replaces the in-app SOS button introduced in February.
The Safety Emergency Alert function provides a more convenient way for riders to trigger an alert to Uber and local authorities in the event of an emergency or incident during an Uber trip, the company said.
On initiating the alert function, riders will have the option to connect with the local police through a phone call. Instant alerts with complete rider, driver, and trip information are sent to the local police authorities in cities that have deployed Uber's SOS alert solution.
Uber's Incident Response Team will be on standby 24×7, providing instant phone support and relay critical trip information to the police, Uber said in an emailed statement.
"We're excited to extend our tech solutions to local law enforcement in our efforts to ensure safety before, during and after the ride," said Deval Delivala, India Safety Lead, Uber.
Uber had been banned in Delhi late last year after a female passenger accused one of its drivers of rape. Since then, Uber said it has introduced a number of safety initiatives in India, including re-verification of all driver partners with the police across cities, and the establishment of a dedicated local Incident Response Team that is on call 24×7 to handle critical situations, additional independent background screening of all driver partners.
The news follows the rollout of its disguised phone numbers technology a fortnight ago.
Uber has also increased fares of long distance rides beyond 15 kilometres – from Rs. 7 and Rs. 8 per kilometre for Uber Go and UberX, to Rs. 14 and Rs. 15 per kilometre.