Mahindra & Mahindra Profit Drops On Worst Quarter For Passenger Vehicles In 18 Years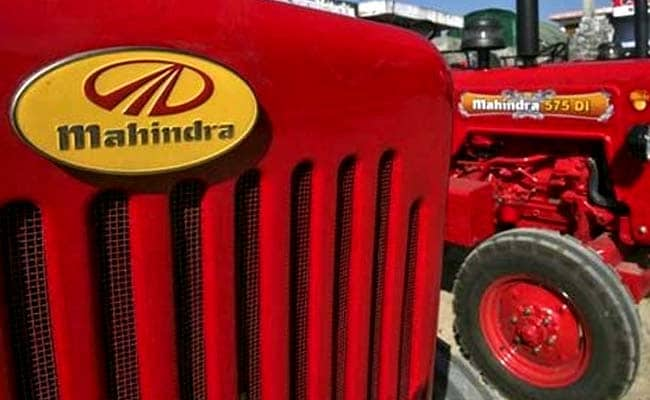 Mahindra & Mahindra, the country's largest tractor maker, on Wednesday reported that its net profit for M&M and MVML declined 26 per cent to Rs. 918 crore from Rs. 1,238 crore a year earlier as its sales of tractors and passenger vehicles continue to fall, the company said in a press release. Following the earnings release M&M share price dropped as much as 3.89 per cent to hit fresh 52-week low of Rs. 527.90 on the BSE.
Its revenue for M&M and Mahindra Vehicle Manufacturers Limited (MVML) dropped 4 per cent to Rs. 12,997 crore versus Rs. 13,551 crore in the year ago period.
Mahindra & Mahindra's sold 1,23,690 units of passenger vehicles in quarter ended June 30, down 5.2 per cent from 1,30,484 passenger vehicles sold in the same period last year.
"For the passenger vehicle segment, first quarter of current financial year is the fourth consecutive quarter of reduction, the worst ever de-growth since third quarter of financial year 2001. Passenger vehicle demand continues to be impacted by the slowing down of the overall economy, which along with tight credit conditions and delayed monsoon has impacted consumer sentiment in both urban and rural India," Mahindra & Mahindra said in a press release.
Mahindra & Mahindra's tractor sales also slowed down in the April-June period with the company selling 82,013 tractors, down 15 per cent in the year ago period.
"Tractor demand in the first quarter remained sluggish and was adversely impacted due to a weak sentiment in the agri economy resulting from the delay in south-west monsoon, poor spatial distribution in June and weak agricultural incomes impacted by poor price realization," Mahindra & Mahindra added